Commercial Christmas Decorations
Many an Office Manager will tell you that the installation of a Christmas display in a foyer, reception area or break-out room inspires happiness and enhanced efficiency around the workplace. It also guarantees a jaw-dropping welcome for your corporate guests! THAT's the impact Visual Inspirations has achieved for over a decade, and aims to do for many decades more –weaving Christmas spirit and magic into the businesses of Perth.
Imagine the first time your colleagues step into a winter wonderland where a simple foyer used to be. Or enjoying the wonder of an outback Christmas around the office, minus the searing heat.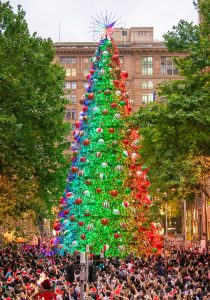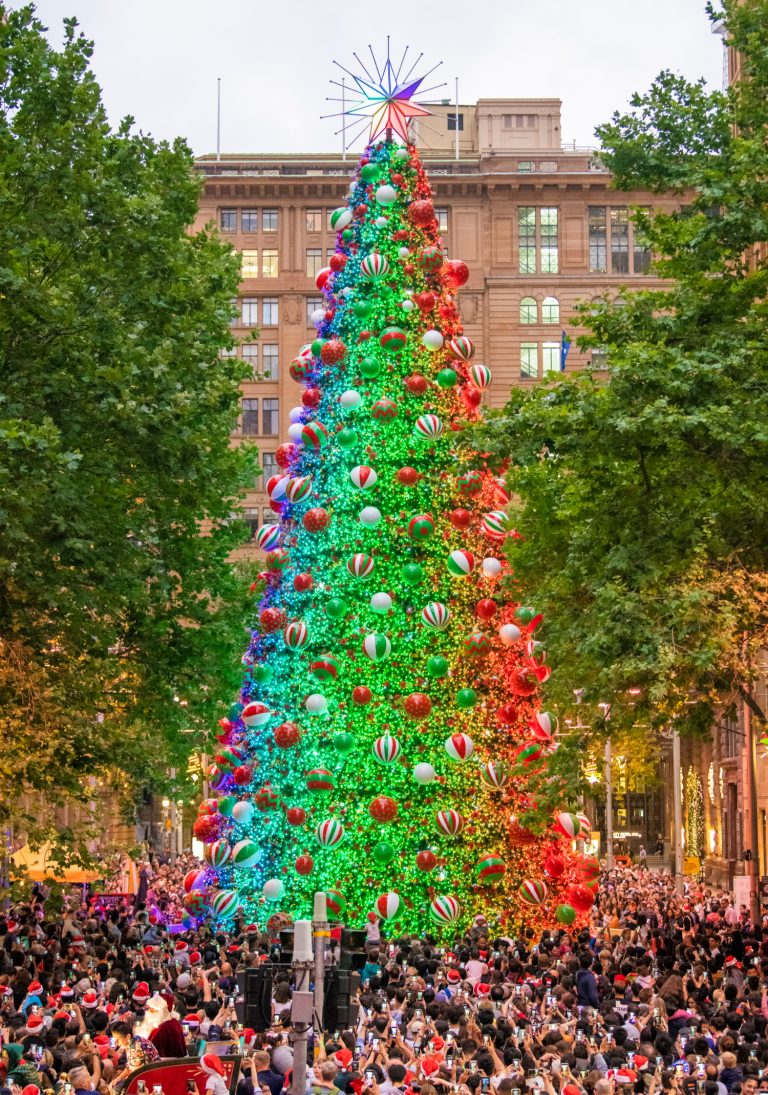 Unique Christmas Decorations Australia Wide
We achieve the gloriously impossible with high quality commercial Christmas decorations, utilising the best assets available. This includes exclusive partnerships with illumination companies throughout Europe and Asia, including MK Illuminations.
From small spaces to the grandest of entrances, we deck the halls like no other Christmas display company in Australia. If you've been asked to fill a small space with some high quality Christmas cheer, that's perfect! Big ideas for small spaces are a speciality of Visual Inspirations. The outcome is always wondrous. Bigger spaces add to the excitement – yours and ours! Ask us for examples of previous big space Christmas displays that we've completed. We know how to fill a space with just the right amount of imagination and colour.
Our Design Team
The Visual Inspirations design team don't just work on Christmas from October. The flashes of brilliance flow year-round, ensuring that there are a wealth of designs for you to consider when we come to your corporate space. If you already have a design in mind, then the team's ready to work with you to achieve your installation of choice.
Safe, Reliable & Prompt Installation & Removal
Workplace safety is top of mind from the moment we step on-site to measure up, install and bump out your Christmas display. Many of our Visual Inspirations installations are there to be experienced by passers-by, so flow-through traffic is considered at every step of the life of our creation.
We strongly believe that adherence to schedules is as important as safety. It wouldn't be right to open your Christmas presents a month later than normal. In the same mind-set, Visual Inspirations guarantees a plan for set-up and removal so that Christmas doesn't wear out its welcome.
So when you're hunting for the absolute best in commercial Christmas displays in Australia, go with the true innovators in our field – Visual Inspirations. We are fanatics for creativity, reliability, consistency and quality. Oh, and the most enchanting, multi-baubled, led-lit Christmas displays you will have ever laid eyes on.
Not sure how stunning we can be? Then it's time for a taste test, of sorts. Watch our Perth Christmas 2020 Showreel below!